Campsite with heated and covered swimming pool in Gironde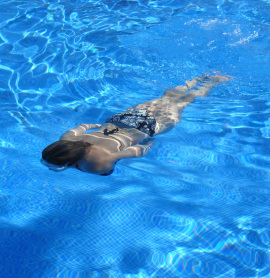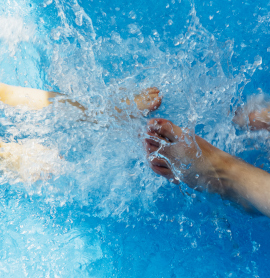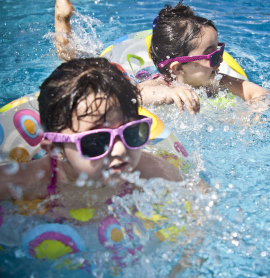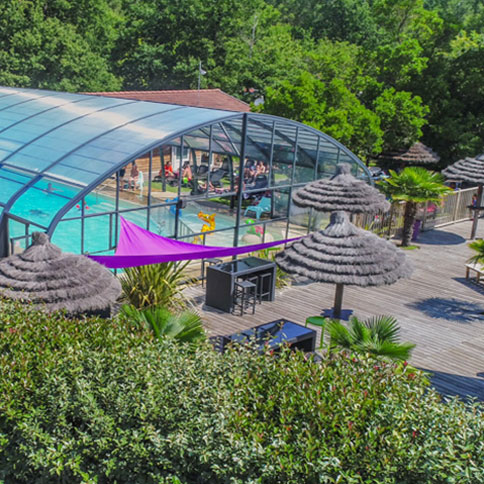 Campsite with swimming pool in Gironde
Do you want to have a nice time with friends or family in an idyllic setting where only your well-being is important? Are you looking for a peaceful, pleasant place for an unforgettable holiday or just to relax?
Choose a campsite at Carcans with a pool in Gironde.
Discover our swimming pool in Carcans
For your holiday at our campsite with a pool in Aquitaine, our experienced team will provide you with quality services to meet all your needs and requirements. When you arrive, you will be pleasantly surprised by the indoor heated pool in the middle of the campsite.
Open from 10 am to 7:30 pm, from April to mid-September, the pool welcomes you with the nicest layout and landscaping.
Lazing around in the Gironde on the edge of a heated swimming pool
Are you tempted to take a dip but are afraid of catching cold? No worries on this subject, because the pool is heated at the ideal temperature of 29° C.
However, if your aim is just to enjoy the scenery and the comfort of the site, you can lounge at the poolside, in the shade of the parasols and the majestic fir trees all around.
Heated and covered swimming pool accessible to everyone
Camping le Paradis à carcans has a swimming pool and paddling pool for the pleasure of the youngest but also the oldest. As a place of relaxation and fun, your campsite with swimming pool is open to everyone.
For the youngest ones, the paddling pool remains accessible at the times mentioned. They will be able to enjoy their activities under the watchful eye of their parents.
The older children can, for their part, fully enjoy the joys of swimming, sunbathing and other aquatic activities that can be practised on the site, such as water choreography. A campsite with a water park just the way we like it !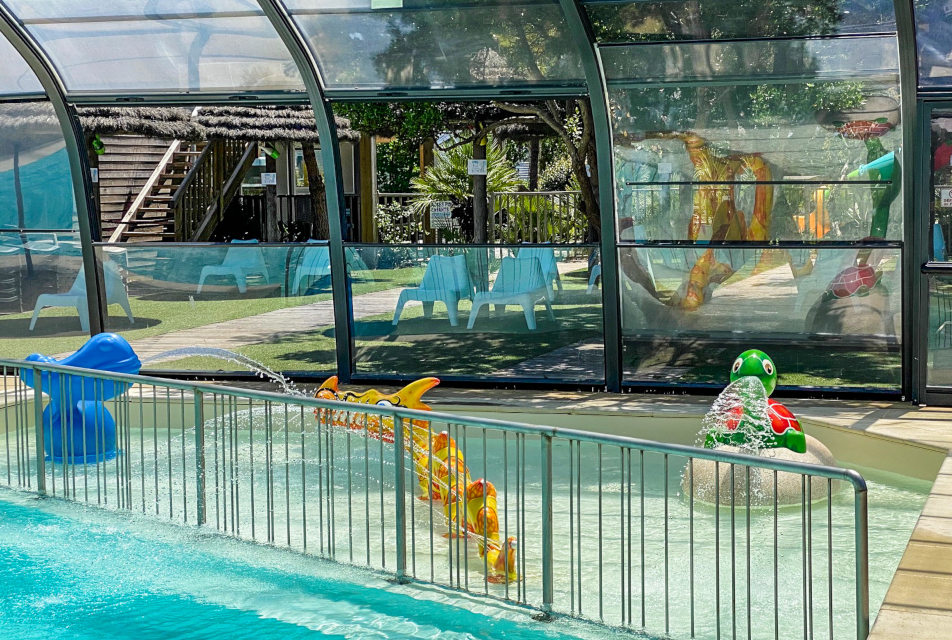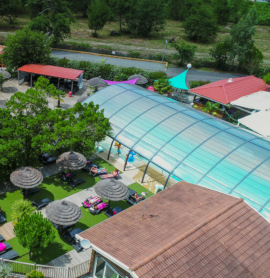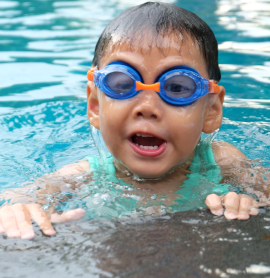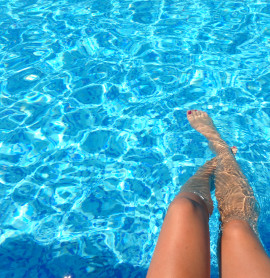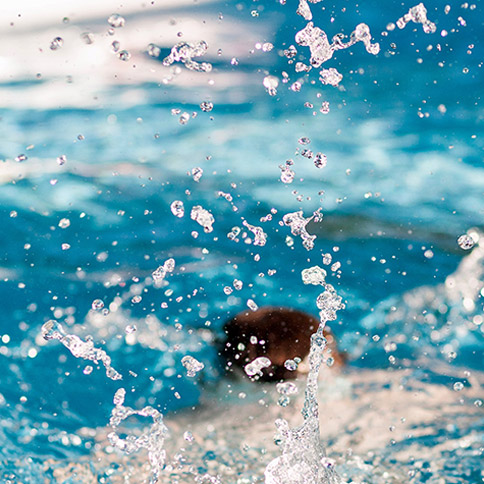 The rules of our heated swimming pool
The Aquatic area is unsupervised: It is therefore recommended that under no circumstances should you leave your children unsupervised and or without a buoy or safety armband.
Its access is of course secure
Swimming shorts are allowed if pool-specific (i.e. not worn during the day outside the pool area).
Our services at the campsite