A faire : Balades en vélo
Bike rides in the Médoc
Are you planning a stay at the Vélodyssée campsite in the Médoc on the Atlantic coast for your summer holidays? Do you want to make the most of your stay to make nice bike rides in family, with friends or alone? What are the best cycling routes in the Médoc? Discover the most beautiful towns in the Médoc that you can visit and that will brighten up your stay on the Atlantic coast?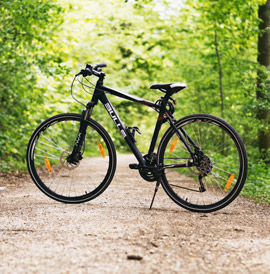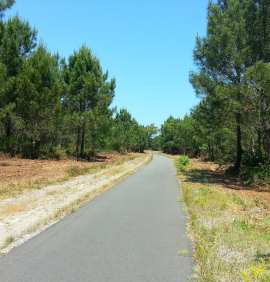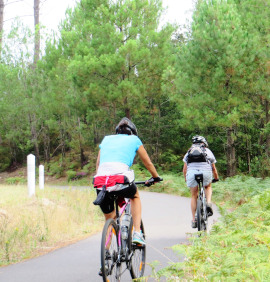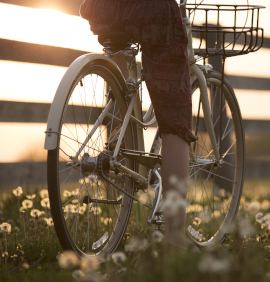 Cycling Itinerary
Royan, Lacanau-Océan and Arcachon are among the most beautiful cities of the Atlantic coast at only 2 steps from the camping Carcans. They are visited every year by a multitude of people who have always testified to the beauty of their cycle paths, streets, sumptuous landscapes, etc.
In fact, these towns offer a fairly pleasant route to cycle along. If you take the Vélodyssée Royan > Lacanau-Océan itinerary, you will discover beautiful territories from the entrance of the Gironde department to Soulac via Verdon-sur-Mer. Continuing your journey on the Vélodyssée until you reach the route Lacanau-Océan > Arcachon, you will have the opportunity to :
Forest trails in the South
The discovery of the national forest of Flamand when you leave Montalivet-les-Bains for Naujac-sur-Mer
A stopover in the magnificent Lake Hourtin
Strolls on the basin of Arcachon and in the Landes de Gascogne regional nature park
Visit the Medoc and Carcans by bike
During your bike rides on the Vélodyssée, don't hesitate to take advantage of nice activities in Carcans.
Located in the Médoc, Carcans is a beautiful town that will make you enjoy surfing spots, its beaches, the beauty of its wonderful freshwater lake, outdoor sports and many other water activities. One of the must-sees in Carcans is the Museum of Arts and Popular Traditions, which will undoubtedly conquer you with the history of the town.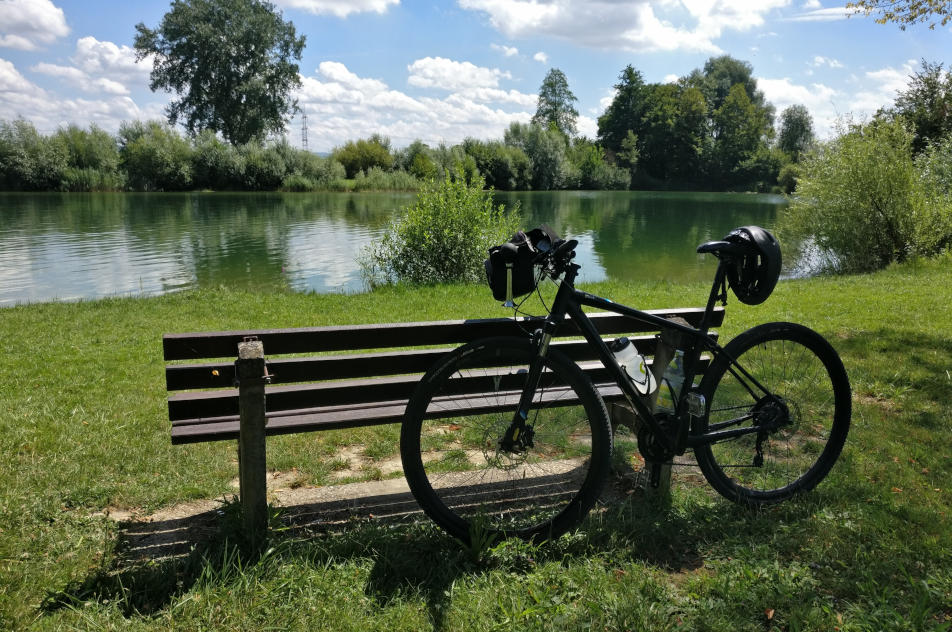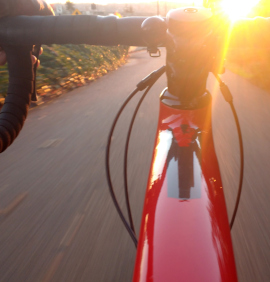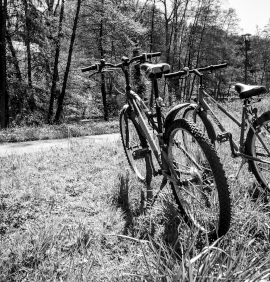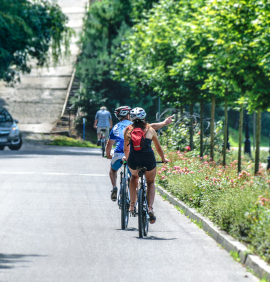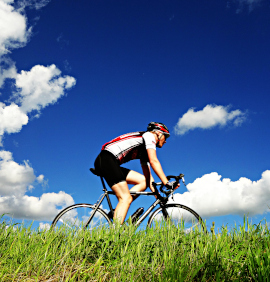 Cross the vineyards of the Médoc by bike
Your visit will not stop at Carcans, but you will have the opportunity to discover its surroundings. The magnificent Médoc vineyards, the gastronomic specialities of the Médoc, the dunes and the maritime pine forests, etc. These are just some of the surprises that the Médoc region has in store for you!
To make the friendly bike rides in the Médoc, the 4-star Paradis campsite offers you the best offers in terms of accommodation, leisure, activities and visits in the area around Carcans. To take advantage of these offers, all you have to do is book before your arrival.
Now that you know more about the best cycling routes in the Médoc, plan your trip as soon as possible and set off on the Vélodyssée to enjoy your cycling holiday on the Atlantic coast.
More info on the Royan > Lacanau-Océan itinerary: here