To do : Animalia Parc
Animalia Park, Naujac sur mer
Make the most of your holidays and offer your children a unique tourist trip in the largest animal park in the Gironde. Animalia Parc is located in Naujac-sur-Mer, in the heart of the forest of Médoc. Vast and spread over more than 16 hectares, Animalia Parc is in the same geographical area as the camping Le Paradis in Carcans.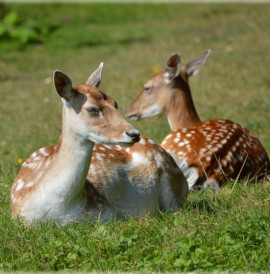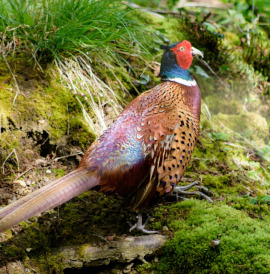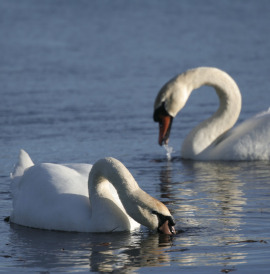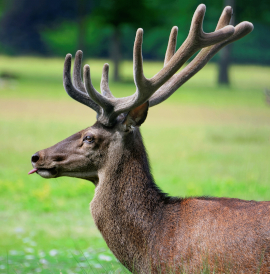 A diversity of animals for a nice tourist trip
With more than 250 animals, Animalia Parc has several guides and a staff experienced in the task. You can therefore visit the animals in the park in the company of one of these guides. You will find there among others :
Birds (swans, pheasants, peacocks, pigeons, chickens, ducks…)
Mammals (deer, fallow deer, llamas, donkeys…)
All these animals are very wise, but also very greedy. Your children can feed the animals without any danger. All the staff of the Park welcomes you and is ready to accompany you. Take a tour and you will discover all the riches of nature.
Ideal setting for the whole family
Animalia Parc offers for your happiness, several activities as diverse as varied for all ages. The team of the park offers you activities on the farm, accrobranche and accrospider. First of all, for the children, a large inflatable and aquatic playground has been set up for the occasion. This area is shaded with a trampoline, bouncy castles and a slide. In addition, 4 acrobatic courses in height and more than 450m of Tyrolean are proposed for children from 6 years old for a duration of two hours.
The accrobranche is supported by the accrospider which is a set of 20 fun activities at 4 m high accessible from 4 years old. Adults can choose between :
Fishing with trout or whitefish
The pony ride
The walk with a naturalist guide
Animalia Parc is a educational farm spread over a large area in the Gironde. It has more than 250 animals of different species. It offers you and your children a variety of activities to make your holiday more enjoyable.